Key Highlights
Develop your blockchain solution to thrive just like many others have, and let experienced Blockchain software company service our experts create functionalities that rivet your target audience for blockchain services of application development.
100+
Blockchain Solutions Delivered
30+
Blockchain Developers
6+
Total Years of Experience
Our Blockchain Development Services
Enterprise blockchain services to build a better future.
DeFi 2.0 Development
Utilize DeFi 2.0's strength to distinguish yourself in the cryptocurrency industry. We will assist you in creating fully transparent, decentralised platforms and financial products using the most reliable DeFi 2.0 protocols, all supported by the Ethereum blockchain.
Exchange Development
Crypto exchange development services offer decentralised, centralised, and peer-to-peer exchange platforms on demand, supported by robust trading engines, multi-layer security, high TPS, liquidity, and an intuitive admin panel.
Wallet Development
Decentralized and centralised wallet development on demand, supported by sophisticated multi-currency wallets with industry-accepted security features like 2FA, multiple support, biometric authentication, and more.
Metaverse Development
Prepare for the future by launching a Metaverse specific to your company's requirements. Whether it's front-end or back-end development, hosting your Metaverse project, or routine maintenance and service upgrades, we handle it all with our Metaverse development services.
NFTs & NFT Marketplaces Development
For safe non-fungible token trading, invest in our powerful end-to-end NFT & marketplace building services. We have created an outstanding NFT smart contract auditing solution for you using stunning token stands.
Custom Blockchain Development
Make use of blockchain technology to automate various corporate operations and gain perfect transparency. Our blockchain solutions are made specifically to assist companies in reducing tactical and strategic risks.
Crypto Bank Development
Be a pathfinder and establish a new standard in the cutting-edge banking industry. We will assist you in developing an integrated banking platform around key crypto-banking capabilities using our demonstrated expertise in digital asset technologies.
Coin & Token Development
Get services for developing scalable and secure coins and tokens with secured functionality. To add value to your company, we use cutting-edge customisable solutions to create complex crypto coins.
Whitepaper Development
For your forthcoming ICO/ITO/STO project, obtain an authentic and thorough white paper copy. To gain best, we make sure your white paper is clear and self-explanatory.
How Do We Support Your Blockchain Requirement?
We transform your concepts into workable, scalable, and dependable applications. We have adapted our process to fit with the ongoing development of blockchain technology thanks to our expertise developing more than 100 blockchain-powered applications. With our extensive experience in custom development, we can assist you with anything from an asset exchange.

Hyperledger
An open-source distributed ledger framework that is used to build enterprise-grade applications and industry solutions with modular architecture use cases.

Ethereum
A global, open-source distributed ledger platform that enables you to build and use customizable decentralized applications with smart contract functionality.

Stellar
Stellar is an open-source, decentralized protocol that makes payment easier by enabling users to create, send and trade digital representations of all forms of money.

Corda
An open-source blockchain that is used to build digital financial solutions on DLT platforms designed for regulated markets with improved transparency, security, and efficiency.

EOS
EOSIO is an open-source blockchain platform that is used to build, support, operate, and run business-class dApps capable of processing transactions quickly and flexibly.

Ripple
Ripple is a money transfer network designed to serve financial institutions, payment providers, and digital exchanges to send money across international borders.

Hashgraph
Hashgraph is a digital ledger technology (secured acrylic graph) used to create fast, fair, and secure applications from scratch that run on a web-scale environment.

Tezos
Tezos is an open-source blockchain platform that businesses can use to execute P2P transactions, and it can also serve as a platform for deploying secure smart contracts.

Blockchain platforms
We closely work with you to build innovative products and solutions across prominent blockchain platforms. Reach us for a no-obligation consultation on 15+ blockchain platforms.
Blockchain Development Process
Leverage our refined process - Run rapid tests and achieve product maturity at the earliest stages to transform your ideas into scalable and robust applications. Our tailored process is optimized to meet existing blockchain industry changes.

Blockchain App Development – Technology Stack
We offer Custom Blockchain development service with scalable and tested technologies to deliver excellence.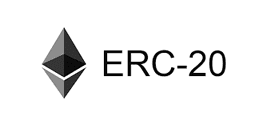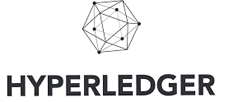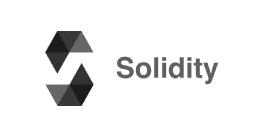 Blockchain FAQs
What is Blockchain?
Blockchain can be explained as a shared, immutable ledger that enables recording of transactions and tracking of assets in a business network. In layman's language, blockchain is a decentralized digital ledger that helps in saving transactions on various computers across the globe.
What are the benefits of Blockchain?
Some of the top benefits of blockchain are:
Facilitates trust between the parties and eliminates intermediaries.
Enables real-time data sharing.
Creates an inalterable record of transactions with proof.
Creates efficiencies in processing transactions.
What are the use cases of Blockchain?
Smart Contracts: These are blockchain-based contracts that are enforced in real-time. Created as an agreement between two or more parties that do not involve any intermediary.
NFT: It is a digital token that described the ownership of a unique digital or some physical item. Creation of NFT is powered by a smart contract which is stored on a blockchain.
Logistics: With blockchain, data sources are acknowledged and processes automated, thus enabling greater trust and high transparency within the logistics industry.
Cryptos: Digital assets that enables secure trading and ownership. They are used as a substitute for fiat currencies, makes buying and selling assets cost-effective, transparent, and quick.
Which platform is best for Blockchain development?
For blockchain development, leveraging a blockchain platform varies on your product's requirements. Hence, it is crucial to know about the top blockchain platforms.
Ethereum: Known for its scalability and affordability. Allows rapid deployment that saves a lot of time, has a decentralized architecture. Mostly preferred by all enterprises.
Corda: Has superior security features, ideal for finance industry. Popular amongst insurance, healthcare, capital markets, and government sectors.
Hyperledger Fabric: It is a framework for permissioned networks and used to develop solutions with a modular architecture. It is highly useful for Fintech and healthcare businesses to restrict access to sensitive data
Tron: It is the world's fastest-growing blockchain. Highly beneficial for content creators. Offers high scalability and multi-language extension functionality.
Stellar: It is a decentralized and open database platform. Ideal for companies that involve in international trade due to its high transaction speed and minimal charges.
What are steps included in Blockchain development process?
Understand the blockchain development process that consists of the following steps:
Identify problems that you want to solve with Blockchain
Select the right blockchain platform and right framework
Assess the governance and privacy issues
Draft the business requirements and brainstorm ideas
Do a proof-of-concept
Assess smart contract security
Create the visual and technical designs
Develop
What a Blockchain development team looks like?
For your blockchain development related requirements, you would require a dedicated team of blockchain architects, tech managers, blockchain developers, project managers, QA engineers, and UI/UX team.
How long does it take for a Blockchain development company to develop the solution?
To launch a basic blockchain solution, it can take around 2-6 months. This time frame can vary depending on the complexity of your product's requirements and availability of team of blockchain expert.
What are smart contracts? How to start with smart contract Blockchain development?
Smart contracts are like simple programs that are self-executing contracts stored on a Blockchain. In smart contracts, the contents of the buyer-seller agreement are inscribed directly within the lines of code. It is used to:
Automate an agreement and workflow execution.
Trigger the action.
Make transactions traceable, transparent, and irreversible.
What are NFTs? How do I start with NFT Blockchain development?
NFT stands for non-fungible token, representing a digital asset that stands for real-world objects like art, music, in-game items and videos. They can be bought or sold online, usually with cryptocurrency or fiat currencies.
What are Cryptos? How to start with Crypto Blockchain development?
Crypto is a form of currency that exists digitally or virtually and is created using computer networking software. With Cryptos, you can transfer value online, thus eliminating the need of a middleman like bank. You can transfer values globally, instantly, and 24/7 for less amount.